Banking is a crucial part of our economy, and it's important to understand how it works. It's how we save and invest our money, how businesses raise capital, and how economies function. But what is banking? How does it work, and how do you choose the best bank for you?
There are three main types of banks: commercial banks, investment banks, and central banks. In this article, we will explain the different types of banks, how they operate, and how to choose the best bank for you.
What is a Bank?
A bank is a financial institution whose main role is to take deposits and give its customers loans. They can also offer other services, including.
Deposit accounts
Loans
Wealth management services
Business Banking
Banks are deposit-taking and they are insured. In Kenya, banks are insured by the Kenya Deposit Insurance Corporation (KDIC). In the USA, most banks are insured by the Federal Deposit Insurance Corporation (FDIC).
There are several types of banks. Here is a list of the most common.
Central bank
Retail bank
Commercial banks
Investment banks
Savings and loan associations
Credit unions
Financial institutions
These are institutions that move money and financial assets from one place to another. Financial institutions include banks, credit unions, savings and loan associations, and credit card companies, among others.
Basic Bank Services
Banks offer various online services. Here are some of the services,
Checking accounts
Checking accounts are regular accounts that you can use to pay bills and make withdrawals. Most of these accounts pay no or little interest but charge fees such as monthly fees, usage fees, and ATM withdrawal fees.
Most businesses use checking accounts for day-to-day financial transactions, while individuals use them to receive their salaries.
Savings account
Savings accounts pay interest to the depositor. The interest earned depends on how long the money is saved in the account and the interest the bank is offering.
Loan services
Banks offer loans to their customers at an interest rate. Money deposited by customers is lent out at a higher interest rate to other customers. This is at the core of the economy. Customers deposit money in the bank, and the bank lends the money at an interest rate.
Certificate of Deposit (CD)
CDs pay interest over a set time. Common certificates of deposit range from three months to one year. Most CDs offer a higher interest rate if you keep the money in the account for a longer time.
Other banking services include money market accounts accepting deposits, credit card accounts, and mortgage loans, among others.
Brick-and-Mortar and Online Banks
The banking industry has come a long way in recent years, with the rise of online banking systems and the decline of brick-and-mortar banks. Though there are still many people who prefer to bank in person, online banking has become the preferred choice for many people due to its convenience and ease of use.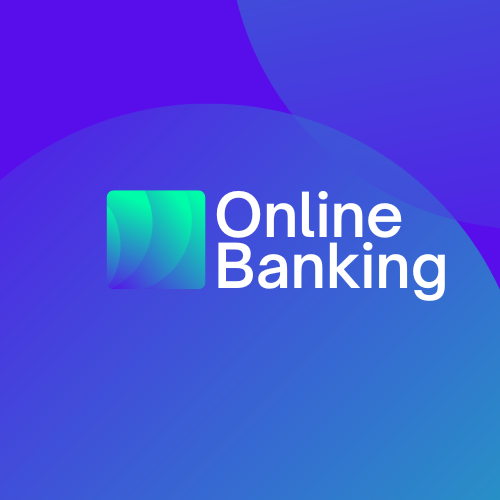 So, what are the differences between these two types of banks? Here is a quick rundown:
Brick-and-mortar banks are physical locations where you can conduct transactions and speak to bank staff in person. On the other hand, online banks are online-only, meaning you can conduct transactions and speak to bank staff through the Internet or phone.
 Brick-and-mortar banks often have more fees and higher interest rates than online banks. – Online banks tend to have lower fees and better interest rates.
How to Choose a Bank
Choosing a bank is an important decision. To help you choose the right bank for you, here are a few factors:
Compare fees. Fees can vary a lot from bank to bank, so it's important to compare them before you decide. Banks charge monthly maintenance fees, withdrawal fees, and debit card replacement fees, among other fees.
Look at interest rates. If you're looking to save money, you'll want to find a bank with high-interest rates.
Consider customer service. When you're choosing a bank, you'll want to find one with great customer service. This way, you can get help when you need it and won't have to deal with long wait times or poor service. In addition, look out for banks that offer personalized banking relationships.
Think about your needs. Make sure to choose a bank that offers the services and products you need.
Choose a convenient bank. Make sure your bank of choice is accessible. Check the ATM location, bank branch location, and whether mobile and online banking is available. If you prefer online banking, make sure their online banking services are available.
Banking technology. Most banks have embraced technology, and this makes it easy to transact. However, consider the complexity of the banking system and technology of your preferred bank.
Size of the bank
Large retail banks with a presence in different locations make it easier for you to access your funds from anywhere. If you travel often, consider a bank with an international presence.
Products and services
Choose a bank that offers the product you are looking for and others. You may need other services such as credit cards, loans, and safe deposit boxes.
Types of Banks
There are many different types of banks, each with its own specialized retail banking and services Here is a list of the most common types of banks:
  Commercial banks
Commercial banks provide services to businesses, including loans, commercial mortgages, and lines of credit. They accept deposits, opening of checking accounts, and give loans. Commercial banks operate to make a profit from charging fees.
They charge fees to open accounts, account maintenance fees, and the storage of safe deposits, among others. Commercial banks are accessible to anyone, and they have a lot of branches.
 Commercial banks offer cash management services, commercial real estate services, employer services, and trade finance.
Key services offered by commercial banks.
Loans
They offer business term loans, commercial lending options, refinancing, and commercial mortgages.
Cash management services
Commercial banks provide banking sector treasury management services for large businesses.
Equipment lending
They offer their customers financing for equipment leasing and financing.
Trade finance
Commercial banks reduce the risk of international trading by acting as a third parties. They mediate between exporters and importers.
Foreign exchange services
They support currency exchange and conversion. This makes them a great option for conducting international banking business.
Notary services
Investment banks
These banks underwrite and distribute new securities, providing advice on mergers and acquisitions, and they also provide trading and market-making services for their clients. They mainly focus on corporations, governments, and big firms.
Unlike commercial banks, investment banks don't take deposits because they specialize in trading corporation shares, mergers and acquisitions, corporate finance, asset management, and research about companies, among other services.
Here are some of the investment banks in Kenya.
Dyer and Blair Investment Bank
Equity investment bank
Faida Investment Bank
African Alliance Kenya Investment Bank
Suntra Investment Bank
Standard investment bank
Key services offered by investment banks
Corporate finance
They are involved in guiding corporations through managing sources of funds, capital structuring, and making investment decisions.
Mergers and acquisitions
Investment banks guide firms through mergers and acquisitions by advising and helping firms maximize returns during M&A.
Raising capital
They raise capital for their clients during public offerings, issue, and sell bonds, and sell company shares.
Equity research
Investment banks conduct research and produce reports for clients on whether they should hold, buy, or sell investments.
Asset management
They have the responsibility of ensuring the clients' assets appreciate and mitigate risks.
 Retail Banks
These banks offer services to individuals, including savings and checking accounts, loans, and credit cards. They have several branches and a head office to make it possible for their customers to access their services.
Retail banks provide services such as checking and savings accounts, loan and mortgage services, and financing for autos, overdrafts, car loans, and credit cards.
They may also offer investment opportunities such as certificates of deposit, mutual funds, and retirement accounts. Large retail banks may also offer wealth management and private banking.
The most valuable retail banks in Kenya are listed below.
Equity bank
KCB
Standard Chartered.
Stanbic bank
I & M bank
Key services offered by retail banks.
Bank accounts such as savings and checking accounts.
Loans
Debit and credit cards
ATM's
Wire transfers
Notary services
 Credit Unions (SACCO)
Credit unions, also known as Sacco's locally, are non-profit, member-owned organizations. They provide services to individuals, consumers, startups, and small businesses. Most credit unions serve people affiliated with certain groups, such as policemen, and accountants.
They charge lower fees in comparison with banks and aim to provide affordable services. Here are some of the largest SACCOs in Kenya.
Kenya bankers Sacco
Bingwa Sacco
 Key services offered by credit unions.
Loans
They offer personal and business loans to their members.
Accounts
Saccos provide various accounts, including savings, and checking, among others.
Central banks
Central banks are responsible for the monetary policy of a country and for providing banking services to the government. Their main duty is to ensure the stability of the country's currency, and the economy at large. Central bank also regulate capital and other banks.
 Savings and loan banking
These are banks that help people borrow money to buy or refinance their homes. Savings and loan banks focus on home financing, but they may also provide limited lending services to their customers.
Shadow banks
Shadow banks are different from traditional banks in how they operate and their regulation. These are non-financial institutions that focus on making investments in credit and debt instruments. Firms like insurance companies and hedge funds are examples of shadow banking institutions.
Are any Non-Bank Accounts Insured?
Non-bank financial institutions such as insurance firms and venture capitalists provide bank-like financial services, but they don't have a banking license. They are not subject to banking regulations. Some financial institutions offer non-bank accounts are not insured. It's important to find out if the non-bank account you want to use is insured by KDIC. Make sure you understand how non-bank financial institutions operate and how your funds are protected.
 Bank vs. Credit Union
Banks and credit unions (SACCOs) have similar products, but their ways of operating are different. Banks are typically for-profit businesses, while credit unions are non-profit organizations. This means that banks may be more focused on making money for shareholders, while credit unions are more focused on providing good rates and services to members.
 Banks also tend to be larger than credit unions, with more branches and ATM locations. This can be helpful if you need to bank in person or withdraw cash often. But credit unions often offer lower fees and better rates, so they can be a better choice if you're looking to save money.
 Ultimately, the best choice for you will come down to your personal banking needs and preferences. If you're not sure which one is right for you, it's best to consult a financial advisor.
Should I Choose a Retail Bank, Credit Union, or Commercial Bank?
There are many factors to consider when choosing a bank, such as the type of institution, location, services offered, and fees. Decide whether you want to have a personal and business account in the same bank or you want to separate them. If you are looking for a wide range of products and services, a retail bank is a good
 So, which type of bank should you choose? It all depends on your needs and preferences. Make sure you review the account charges before you decide which account you want.
Bottom Line
Banking can be a complex topic, but it's important to understand the basics. There are different types of banks, and each offers different services. The best bank for you will depend on your individual needs. If you're not sure which bank is right for you, talk to your financial advisor. They can help you understand your options and make the best choice for your situation.